Top 3 Tips When Buying Replacement Headlights
Maybe you've had an unfortunate accident, or have bought a second-hand beauty that needs its eyes redoing. Whenever you're buying replacement headlights as opposed to upgrading for performance, you might not have considered how to make sure you buy the right ones, for the right price.
We're here to help!
Tip 1: Know your headlights
There are three main types of headlights – Halogen, Xenon and Bi-Xenon. This relates to the type of bulb your previous headlights took, and it needs to be replaced by the same type. Upgrades from Halogen to Xenon are technically possible, but incredibly expensive and labour intensive.
If you're unsure of which type of headlight you need, they often look very different!
Halogen
Halogen headlights just take regular halogen bulbs – and often have the bulb visible through the clear plastic. Here is an example from our site where you can clearly see a hole in the centre ready for a bulb to be fitted: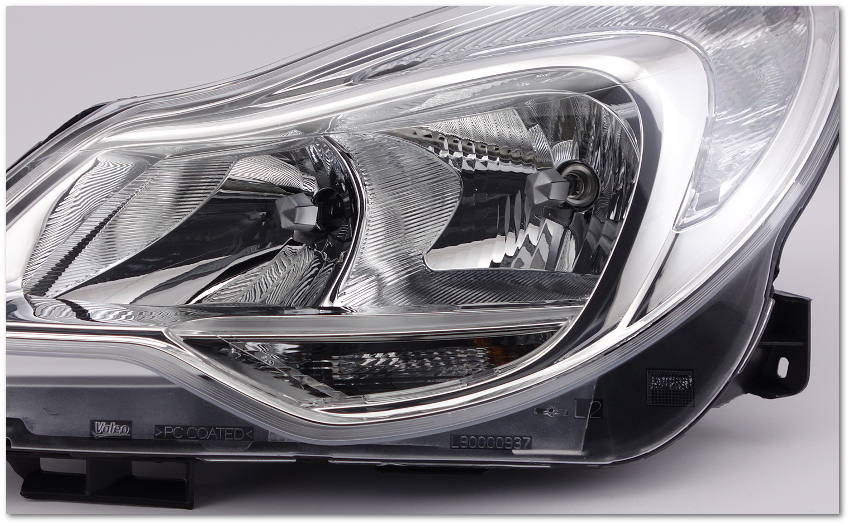 An example of a Halogen headlight
Xenon and Bi-Xenon
Xenon is a newer type of bulb, that is powered by harmless Xenon gas. Xenon headlight systems tend to have a lens covering the bulb, and so can be easily spotted.
Your low beam and high beam (or half and full beam) bulbs can sometimes be different from each other – hence Bi-Xenon. Xenon refers to just your low beam being Xenon (and the high being Halogen), and Bi-Xenon means both are Xenon.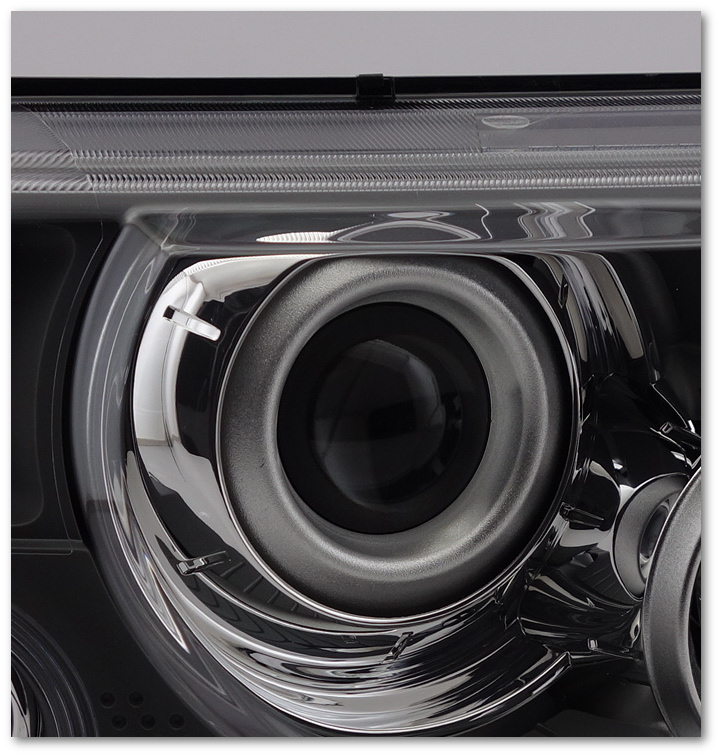 An example Xenon bulb lens
Tip 2: Know what you're paying!
I'll be up-front and honest – the reason we exist and have many happy, valued customers is because dealerships will charge three times the price for the same equipment. Buying the headlights yourself will save potentially hundreds of pounds, and can then easily be fitted by your favourite mechanic.
We know that the scariest thing about buying them yourself is making sure you have the right part – no one knows better than we do how many variations there are in the automotive lighting world! That's why we're on hand to help you in any way we can.
Tip 3: Choose between OEM and aftermarket
You may notice when searching for your headlights the price can vary wildly for what seems like the same part, and the difference is who has made the part.
OEM manufacturers like Valeo and Hella create many of the original parts used in new vehicles, whilst aftermarket parts are made by companies enthusiastic about the automotive lighting world. The finish and quality is often slightly higher when buying OEM parts, hence the increased cost.
It's then a personal choice whether to pay a little more for better quality, depending on your circumstances and your vehicle. Maybe if it's a bit of a banger, you'll opt for aftermarket instead!
We hope these tips help you if you're in need of replacement headlights. As always, we're here to help in anyway we can, and if you can't find the part you need on our website – give us a call, and we'll find it for you.